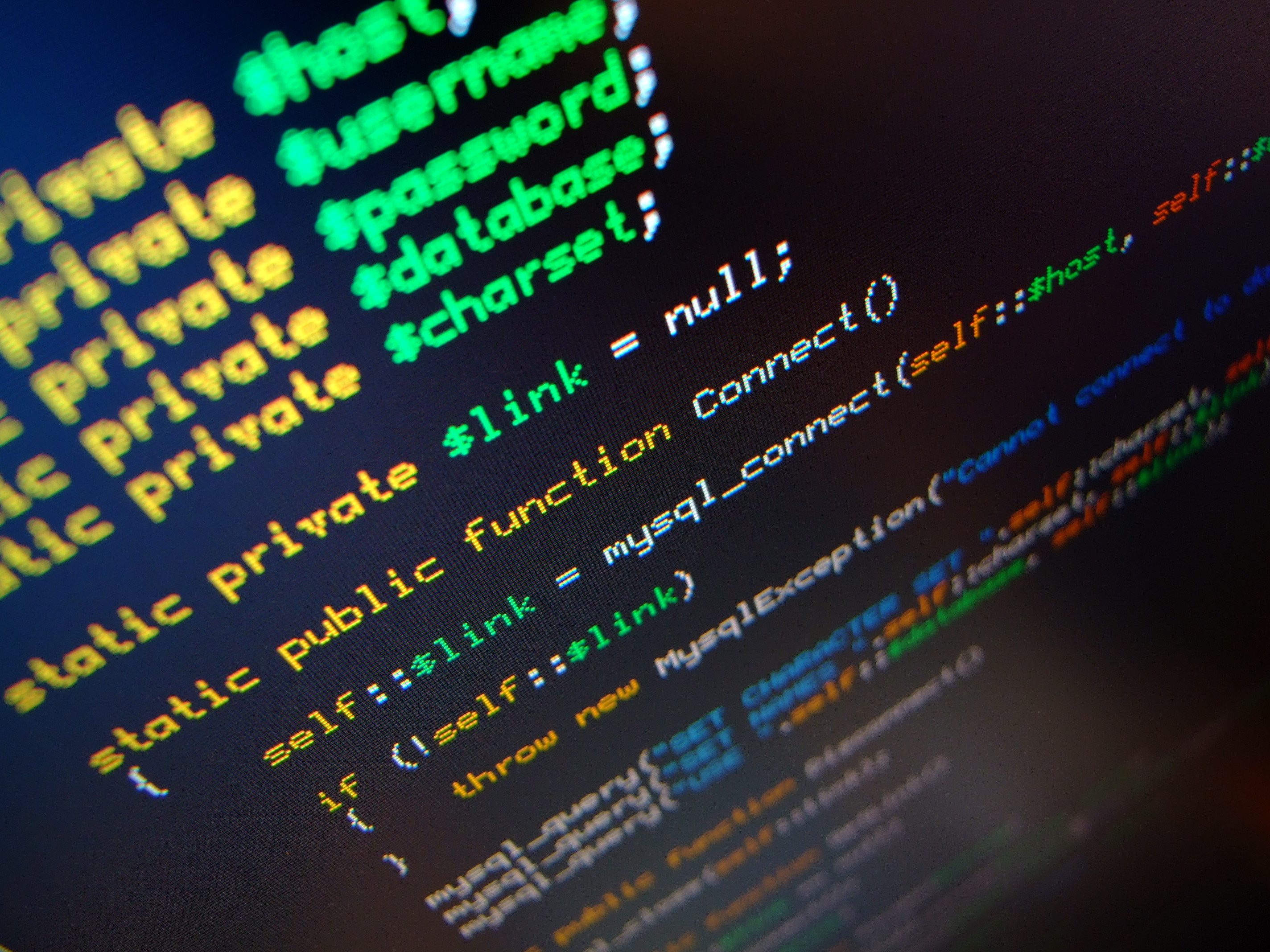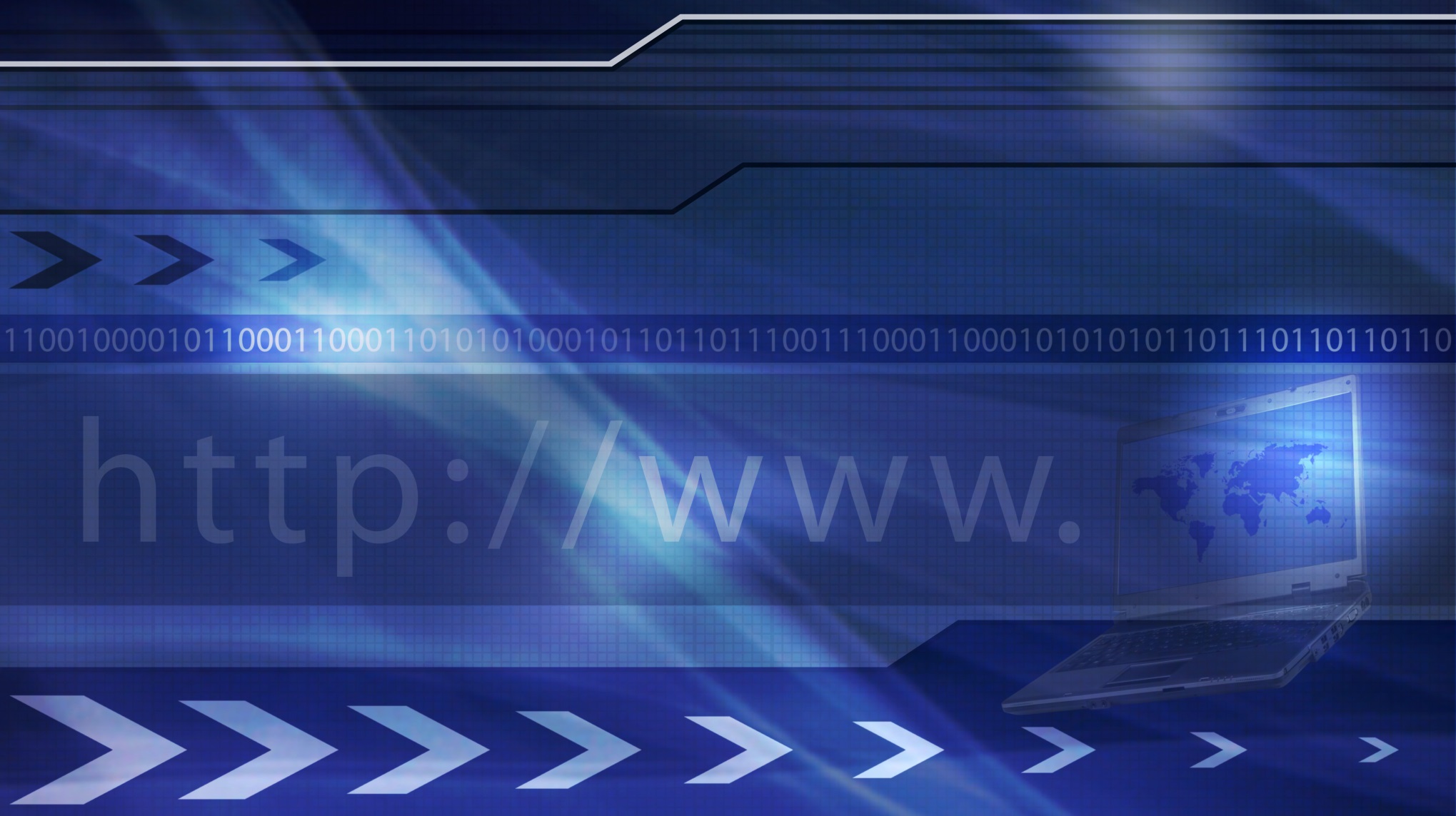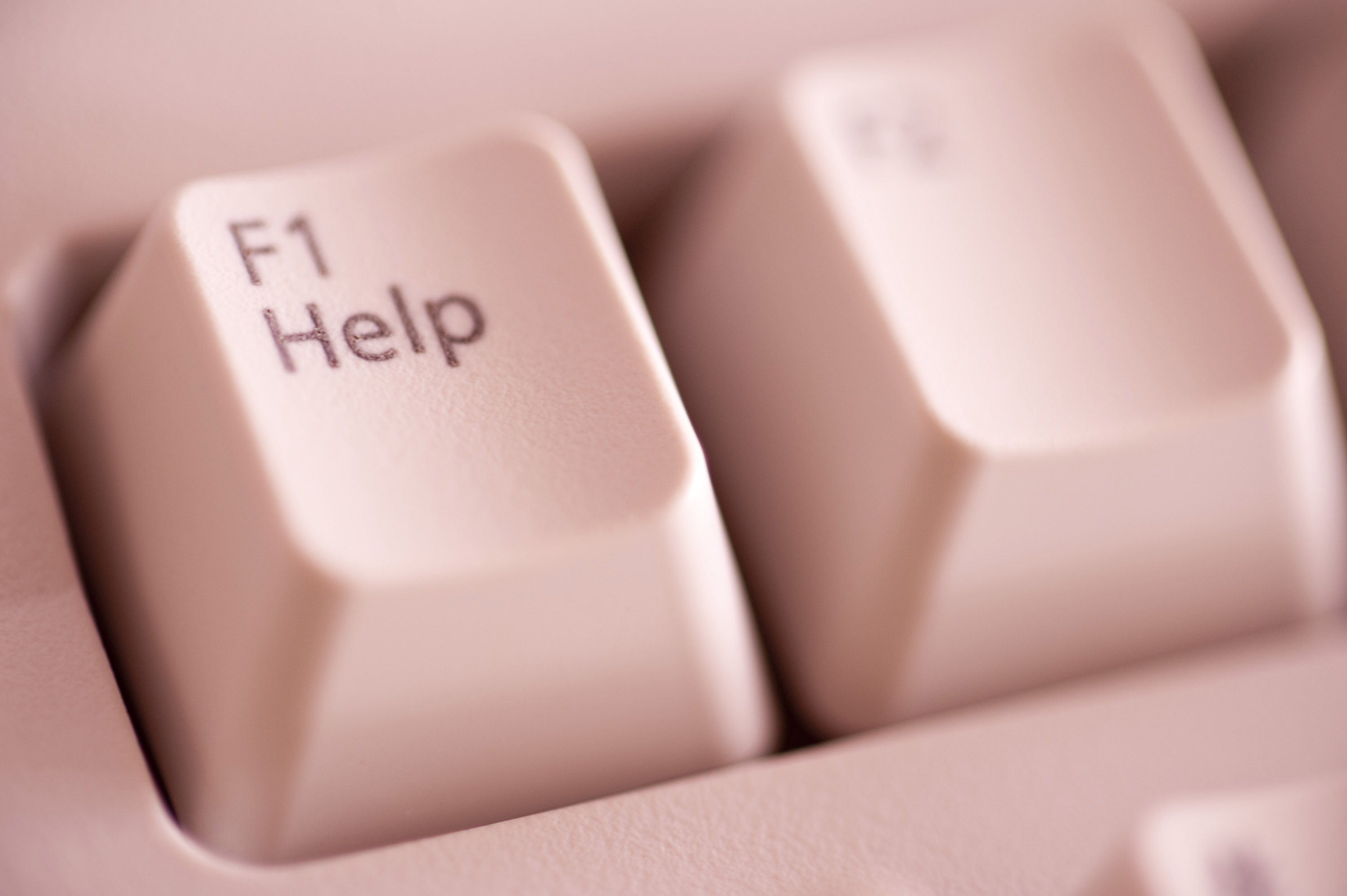 Web Designs from Moore Computer Services
As you can hopefully see throughout this website, we have years of experience with web design. We have extensive knowledge of WordPress, Divi, CSS, Javascript, jQuery, PHP, and more, which allow us to design fantastic looking, modern websites for your business.
Take a look below for a sample of our satisfied clients.
Web Designs from Moore Computer Services
As you can hopefully see throughout this website, we have years of experience with web design. We have extensive knowledge of WordPress, Divi, CSS, Javascript, jQuery, and more, which allow us to design fantastic looking, modern websites for your business.
Take a look below for a sample of our satisfied clients.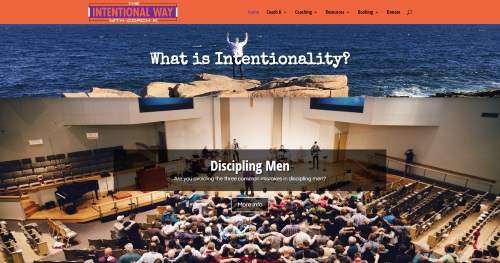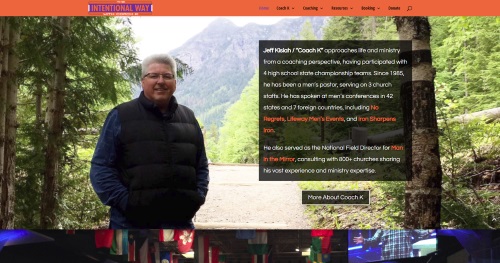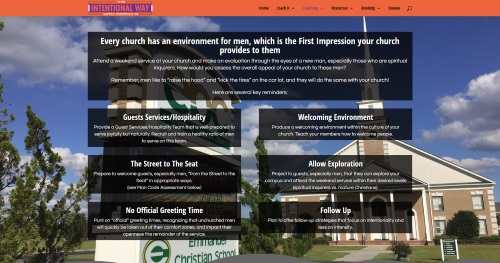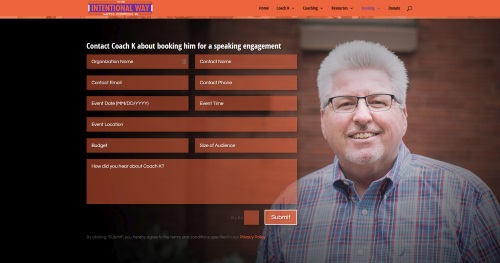 The Intentional Way
The Intentional Way is a men's ministry organization, based in Charlotte. Its founder, Jeff, is a nationally-known speaker, who travels the country speaking at churches, conferences, and seminars.
TIW needed to not only have an attractive site with a blog, podcast, and newsletter, it needed to show off sample topics that Jeff could speak about to prospective clients wanting to book him. To that end, I translated some of his sample speech notes from Word documents to engaging pages, and placed them under the Coaching menu. Under the Booking menu, you'll also find a heavily stylized contact form.
Because of the site, Jeff had a successful launch. It gives him a platform to not only reach bookers, but individuals who attend his speeches seeking spiritual guidance.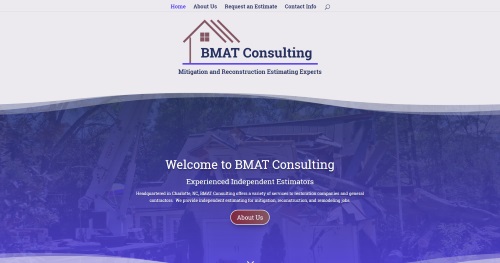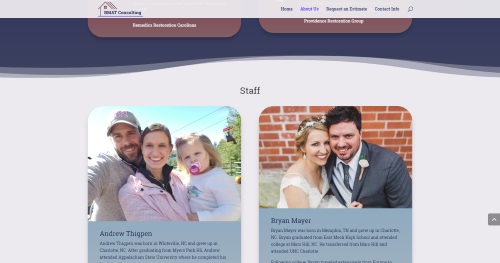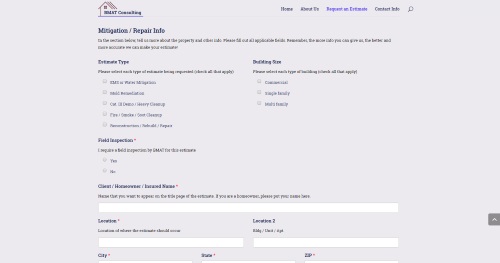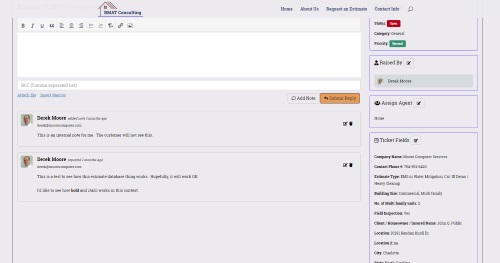 BMAT Consulting
BMAT is a mitigation and reconstruction estimating firm. Basically, that means when catastrophic damage from fire, flood, etc. is done to a property, the property owners call BMAT to provide an estimate on how much it will cost to not only prevent further damage, but to also rebuild.
Bryan and Andrew, the owners of the firm, contacted me just after they had launched. As a B2B firm, the public-facing portion of the site simply needed to announce their presence. But, click on Request an Estimate, and you'll see the tip of the iceberg.
BMAT needed a way to both accept incoming estimate requests, and to track the progress of their estimators in the field. So I built a web app to do both. When a client completes the lengthy form, a ticket entry is created into the database. Then, that ticket gets assigned to an estimator by Bryan or Andrew, who dispatches them to do the work. The backend app is also built responsively, so it can be used by estimators in the field using a phone or tablet.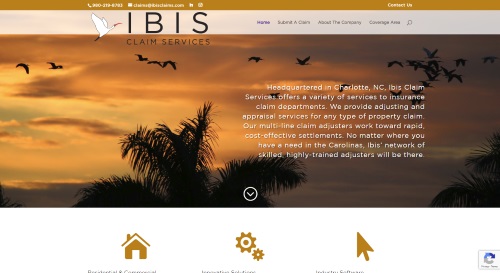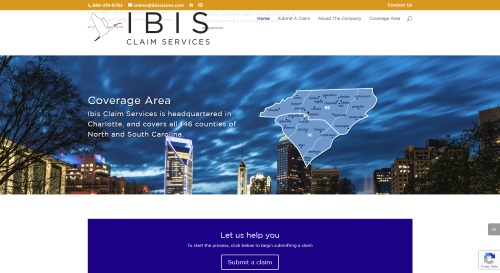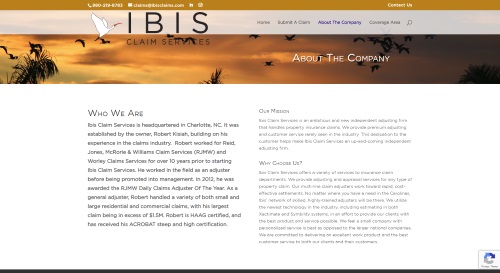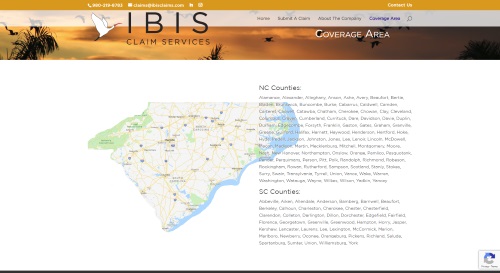 Ibis Claim Services
Ibis is an independent claims adjusting firm based in Charlotte. In the wake of natural disasters like hurricanes or floods, major insurance agencies are so overwhelmed with the number of claims they have to process, that they farm out adjusting duties to small firms like Ibis.
Because Ibis deals directly with insurance agencies, they only needed a "Here I Am" corporate presence. But because of the lack of content inherent in a site like this, it necessitated the use of stock photos. The owner, Robert, had no idea what he wanted, other than it involved an ibis, the last bird to leave before a hurricane, and the first bird to return. He also said he liked the color orange. In the end, I found a stock photo of ibises at sunset that was perfect, and the site was arranged around that look.
Robert's firm started as just him. Thanks to his hard work (and a professional-looking website), he now has 6 employees and is growing quickly.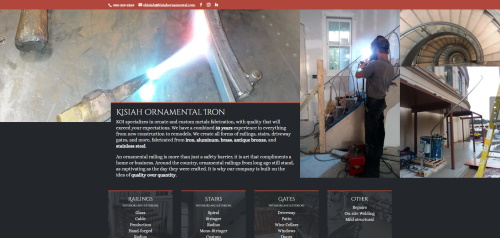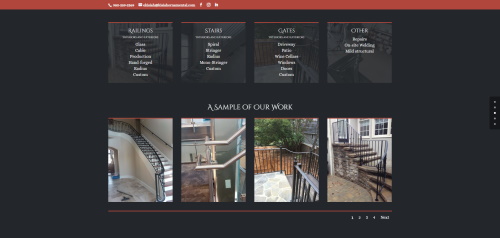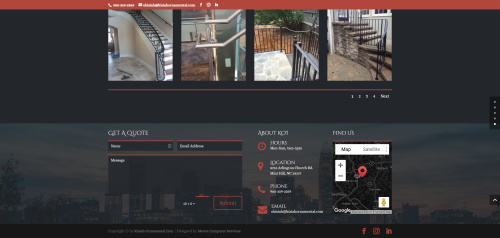 Kisiah Ornamental Iron
KOI designs and fabricates ornate metal railings, fences, gates and stairs. The owner, Eric, needed a site that showcased his and his staff's talents, while being simple and straightforward for potential customers. The result is a single-page site, condensing all pertinent information, including example photos, contact info, and more, all in single page.
Eric had a personal preference that the site be a dark background, and since his company has "iron" in the name, an iron/rust color was used as the base accent. And, since it was an ornamental iron, we used a very fancy, yet readable ornamental font.
Eric was thrilled at the final design, saying it exceeded his expectations.
Ready to get started?
Give us a call at
704-591-6420
or send us an email by clicking the button below.
Hours of operation: Mon-Sat, 10am-7pm