Network and Printer Setup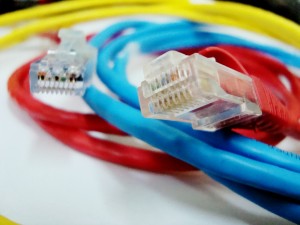 A major part of computing in the 21st Century involves the Internet. But, setting up a network at your house or small business can sometimes be tricky. Let's say you have a large office space, and your Wi-fi doesn't reach all of the building. Or you have an auxiliary building at your house, and you'd like it to have Internet access.
Network Setup — We can install your network for you, wired and wireless, and place any computers and devices you'd like on the network. We will also ensure that your wireless network is secured with the latest encryption standards.
Printer Setup — Installing a printer can require some finagling, especially if it plugs into a specific computer's USB port and you want the entire network to be able to use it. Or maybe you don't understand how to install the printer cartridges and need some instructions. We're happy to help in any way.
Email/Social Media Setup — We can help you setup email accounts, as well as accounts on Facebook, Google+, Twitter, Skype, LinkedIn, and more for communicating with your colleagues or loved ones. We will also give you instructions on how to use these services. We can also perform this setup using remote assistance at reduced rates.
Ready to get started?
Give us a call at
704-591-6420
or send us an email by clicking the button below.
Hours of operation: Mon-Sat, 10am-7pm