Maintenance and Support Services
Maintenance Services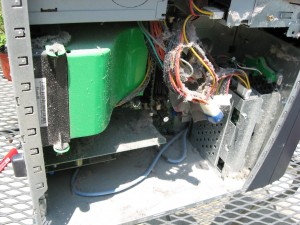 Imagine a car that you never changed the oil, never checked the brakes, never inflated the tires… Oh sure, it would work fine for a while. But one day, a catastrophic failure occurs, and as you're stuck on the side of the road, you'll think, "Why didn't I get that checked?"
Your computer is the same way. It needs to be properly maintained so that problems can be avoided and productivity can be preserved. We offer a variety of services to help you stay on schedule.
Tuneup — A basic check of your system to make sure everything's running smoothly. We will:
Remove any useless, pre-installed software that came with your computer (commonly called "crapware")
Check to ensure your anti-virus is up-to-date (and alert you if it expires soon)
Perform a full anti-malware/anti-virus scan
Perform a full hardware diagnostic on your internal components (battery, power supply, hard drive, RAM, fans, etc.) to see if anything is close to failure
Update all software (Java, Flash, Reader, Firefox, etc.) to the latest versions
Install all outstanding Windows updates
Internal Dust/Debris Cleaning — Above, you see a picture of an actual PC I worked on once. And you'd be amazed how many people's desktop system look similar to this. That probably includes yours. Your computer has fans that suck in dust, cigarette smoke, pet dander, and more. At least once a year, it should be cleaned out using compressed air.
Support Packages
New PC Setup Package — When you buy a new PC from us, or from someone else, you might need help setting it up, and we're here to help. Bring your new PC to us, and with this package, we will:
Give you a tuneup (see above)
Create restoration DVDs
Install a full anti-virus
Install up to 3 applications of your choice
Migrate the data from your old PC to your new PC
Recycle the old equipment, including hard drive erasure
Yearly Maintenance Package — A once-a-year checkup to ensure that everything is working well, and prevent any problems from happening. Included with the package:
Give you a tuneup
Perform an internal dust and debris cleaning
Install a backup system, if one is not already present
Perform a full system backup onto a thumb drive (separate purchase, depending on size)
Yearly Tech Support Package — One full year of tech support for one PC, no matter who made it, or how long ago. Call us or email us at any time, about any question, any topic, and we will help you solve the problem ASAP. This also includes 3 hours free of remote assistance (cumulative) for anything you wish (like software installs or instructions), and free labor on any hardware repairs. Note, this does not cover hardware or software costs, or OS re-installs.
Ready to get started?
Give us a call at
704-591-6420
or send us an email by clicking the button below.
Hours of operation: Mon-Sat, 10am-7pm