Welcome to Moore Computer Services
If you are a residential or small business user having computer problems and living in the Charlotte, NC area, then we're here to help!  We service any brand of laptop or desktop (HP, Compaq, Dell, Lenovo, Toshiba, Acer, Asus, and more).  We will also tackle any problem: viruses, data loss, broken LCD screens, broken charging jacks, hardware upgrades, software installs, network installs, tutoring, website design, and more.  Our prices are very competitive, and will not gouge you like the big box stores will.
We also can create custom PCs that meet your specific needs.
Computer help from someone you can trust.
Flat-rate Pricing
For all of our in-shop services, we charge flat rates instead of hourly rates.  We will assess your problems, and discuss any charges with you before we ever work on the computer.
Remote Support
For many simple issues, we can fix your problems or provide instructions remotely.  We offer our remote support at reduced rates, making it a more economical solution.  And, if the problem cannot be fixed remotely and requires your PC be brought into the shop, you won't be charged for the remote session.
In-shop
Most of the work we do in-shop is completed within a few days (depending on parts shipping, of course).  And because of our free pickup and delivery service, you don't have to worry about transporting your computer all over town.
On-site
For network installations, or in cases of emergency, we can do some of our work on-site at your home or business.  Our courteous and professional technician will arrive on-time, and complete the job in a timely manner.  And because of our flat-rate pricing, you won't feel the time ticking away.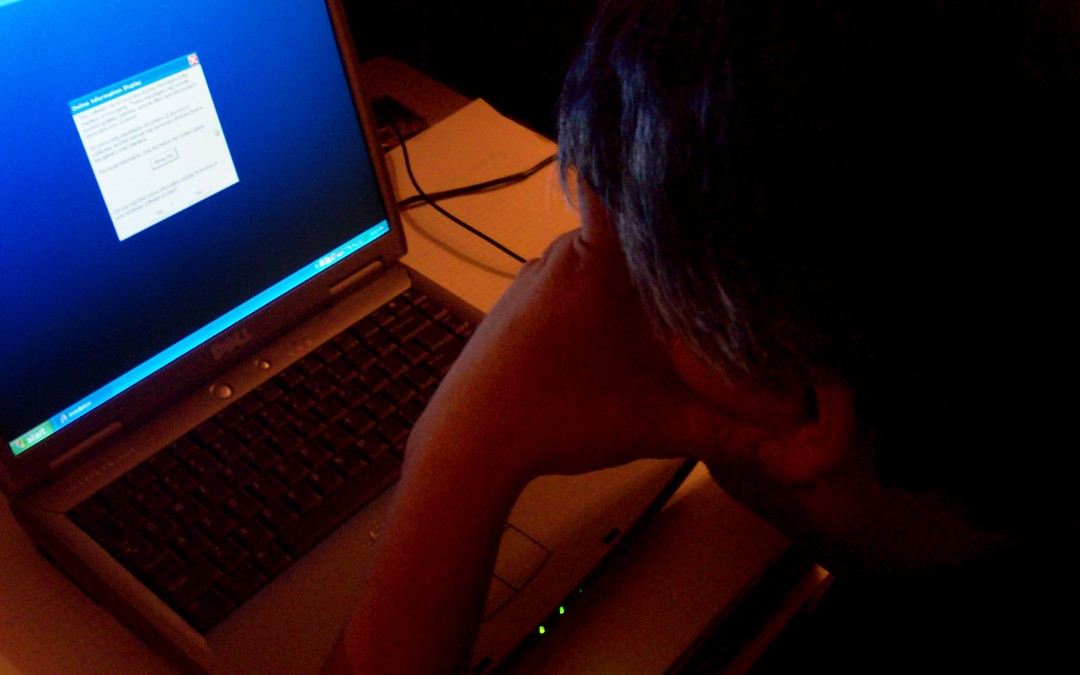 We're working on a redesign of the site.  If you see anything broken, please ignore the mess. We'll be done very soon! Thanks!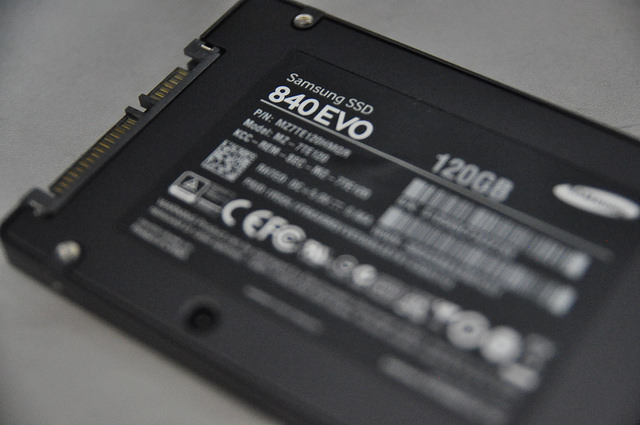 For those who build computers, we often use the term "bottleneck." Bottlenecks occur when one component of a system is woefully slower than the others. Think of a computer like a chain .. its only as strong as its weakest link.
Bottlenecks can occur in a variety of ways. A common one among gamers is that they often purchase a cheaper processor, and get an oversized graphics card, thinking that the graphics are the most important thing for their super-awesome gaming rig. But they're just another link in the chain. If the processor is unable to keep up, you'll find that that expensive graphics card can't be fully utilized, and therefore is wasted money. What's required is keeping every component in balance, so that each part is fully utilized 100%.
For the last 10 years or so, a bottleneck has existed within the storage system of modern PCs. You see, hard drives are just slow. Incredibly slow. How slow? In this article on AppScout, they compared the latency (i.e. the time it takes to access) of system memory (RAM) and a hard drive, and translated that to something we understand better: miles per hour. If RAM latency was judged to be the same speed as an F-18 Hornet (approx. Mach 1.5), a hard drive latency was calculated to be the speed of a banana slug (0.007 mph).
Hard drives are a relic of the last century that just need to go away. But they don't. Why? First and most importantly, they're cheap. Second, they're fairly reliable. But finally, nothing better had come along to take their place. Until recently.
Now on the scene are solid-state drives (SSDs). SSDs use flash memory, much like what you see in common USB thumb drives. However, SSDs are much faster than thumb drives, and hold a much larger capacity. The real breakthrough came a few years ago, when both reliable and relatively cheap SSDs came on the market. In every day operations, SSDs are somewhere around 100x faster than hard drives. They also have no moving parts (less to break), and run completely silently. They also produce far less heat than a hard drive. In general use of the computer, once it has an SSD, the computer will just "feel" faster. Bootup times take just a few seconds. You'll never have to click a program and wait seconds or minutes for something to happen; now it will launch instantly. You'll never hear the hard drive chugging away at random times, slowing everything to a crawl for no reason. In short, no more bottlenecks.
No modern PC should be without a SSD
At this point, the only downside to SSDs are lack of storage space when compared to hard drives. But, that can be overcome by using both.
Speaking from experience, I can say that no modern PC (one made within the last 5 years) should be without a SSD. This includes laptops and desktops. The best strategy to employ on a desktop is to use an SSD to store Windows and all your programs, and a large hard drive to store your documents. On a laptop with only one drive bay, just get an SSD, and get one large enough to hold everything: Windows, programs, and documents. The investment is well worth it.
At some point, you're going to get the call.  I know I have.  A person, usually in a thick accent, will be on the phone will call claiming to be from "Windows."  They will claim that they have detected a virus on your system!  Oh no!  They say that they can get rid of it, if you give them control of your computer.  For a nominal fee, of course…
Ready to Get Started?
Give us a call at
704-591-6420
Or send us an email by clicking the link below.
Our hours of operation are Tue – Sat, 10am – 7pm